2013.本土创造.米兰设计周
2013 Bentu Design the Milan Design Week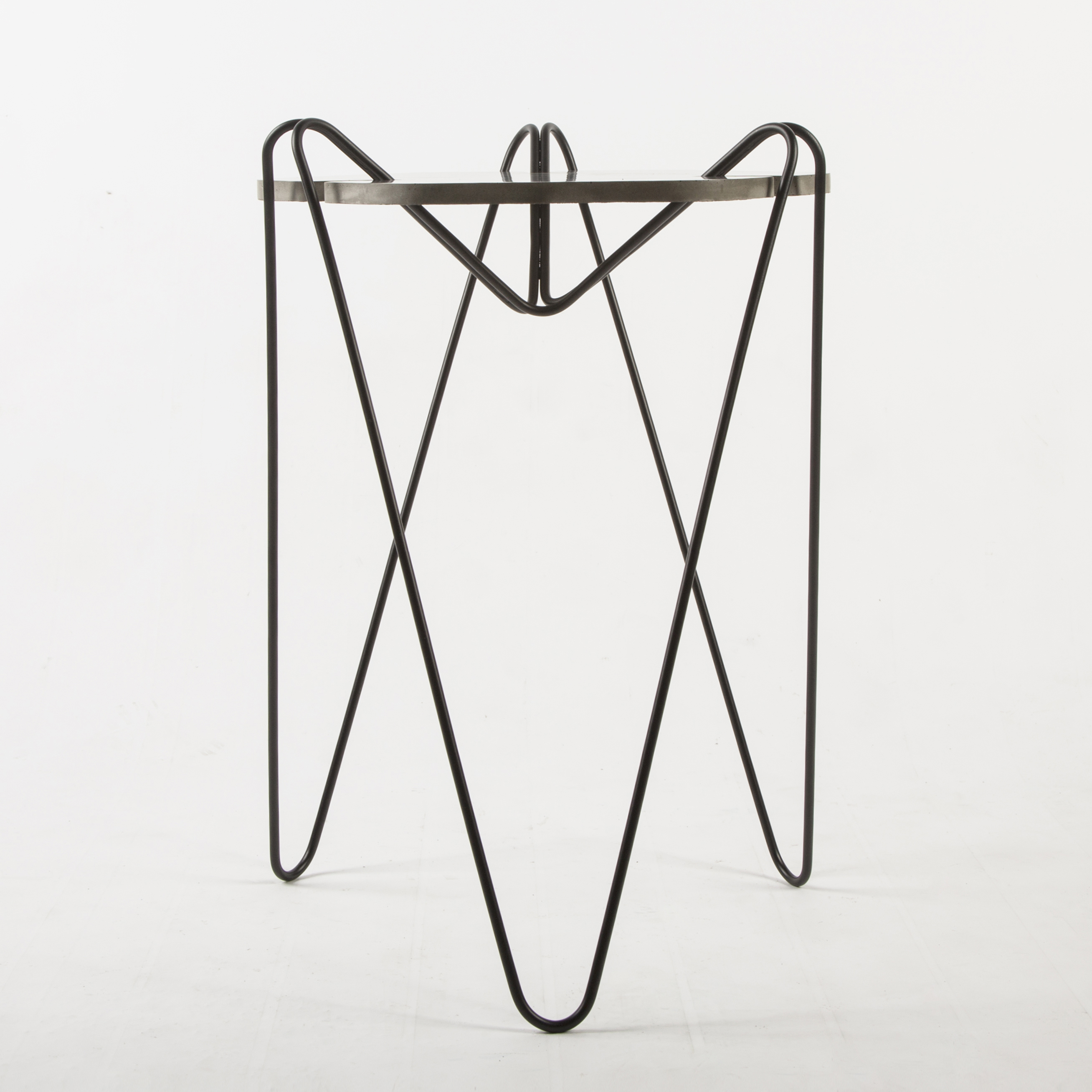 无可置疑,每届米兰设计周都聚集了一批世界上最新、最顶级的家居产品设计,主导了世界家居设计的风向。
There is no doubt that the newest and most classic household goods convene at annual Milan Design Week, leading the world's home furnishing design.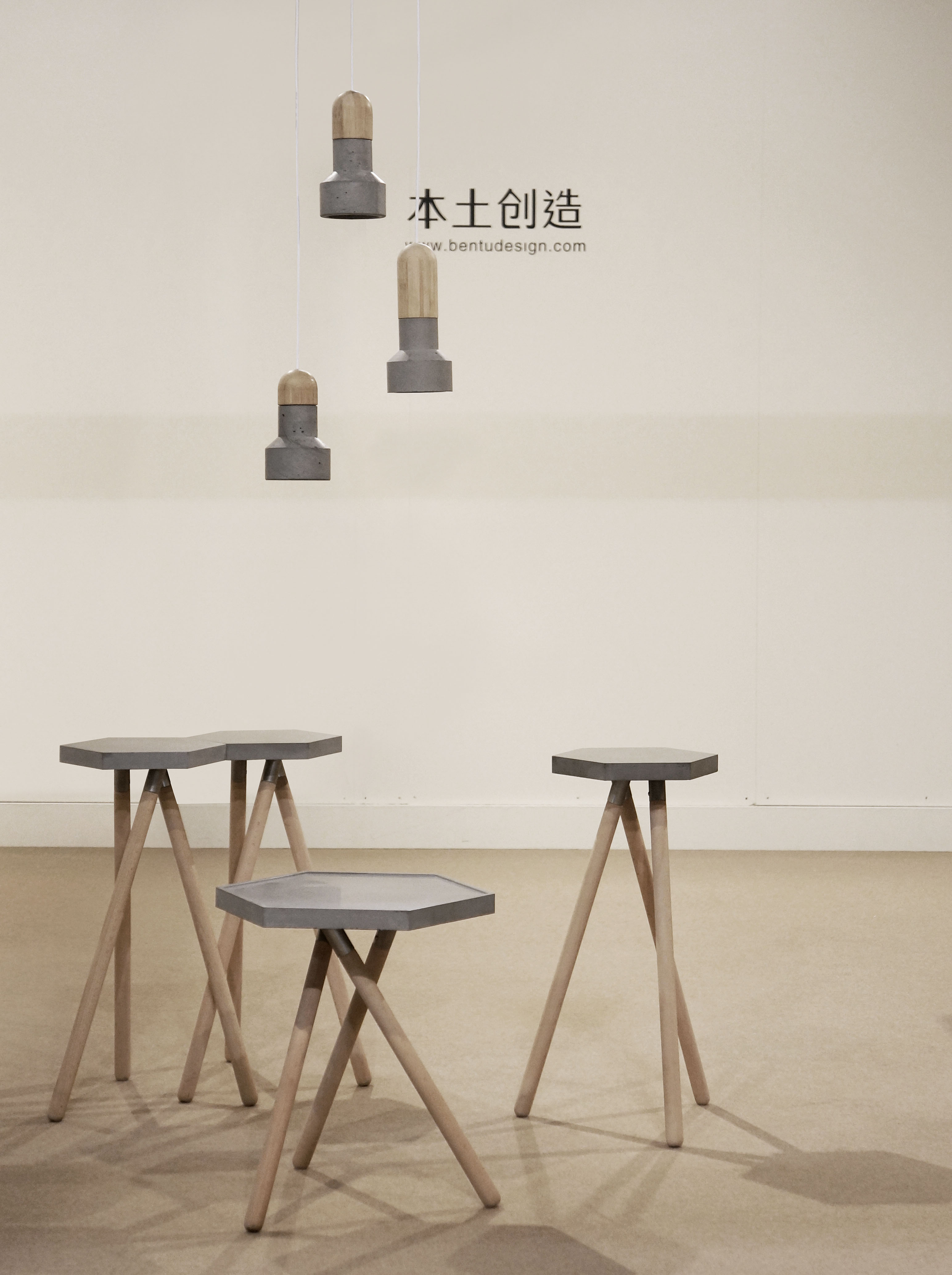 在今年米兰设计周上,除了个别利用政府形式或名人名义的交流展示,正式的企业展中看不到一家中国企业,在原创设计展上只有包括我们在内的三家中国面孔。而中国相关行业与媒体近几年对米兰设计周的追逐越来越热,观摩的中国人也越来越多,这是因家居行业落后而产生的学习精神?一次复制抄袭把握风向的商机?抑或附庸时尚潮流的标榜?
At the Milan Design Week this year, except for some exchange exhibition on behalf of governments or celebrities, there were few Chinese companies participating in the formal company exhibition. Only three Chinese companies, including us, showed in the original design exhibition. In China, related industries and media are attaching more and more attention to the Melan Design Week, and more and more Chinese visit and learn from that. Is it a compulsion to learn because of the backward home furnishing industry, a business chance for the copycats or a boast of blindly pursuing fashion?
对于我们而言,米兰设计周没有国内所想象的那么高不可攀。世界终归还是这个世界,人也终归还是人。我们落后在于缺少开放的心态,谦虚的胸怀,尤其是急功近利成为主流价值观。在创造力上,我们一方面把自己变成西方当代物质文明的享受者,另一方面却口口声声到处宣扬自己正统文化的优越,失去了对未来的触觉,失去了一种真诚的教养。
For us, the Milan Design Week is not beyond our reach as some people domestic thought. World is still the world and people are still the people. What we lack are open and modest minds, especially when the anxiety to achieve quick success has become the mainstream. In terms of creativity, on one hand, we enjoy western material civilization. On the other hand, we advocate the superiority of Chinese traditional culture, losing the sense of future and the cultivation of sincerity.
这次参与米兰设计周的动机非常单纯。探讨方向,找寻差距,为了自我满足的荣耀都是参与的理由。对生活充满想象,对未来充满好奇的设计团队终究会走上世界级舞台。
My motive to this Milan Design Week was, very simple, to explore the direction, find the disparity and attain self-fulfillment. A design team, with imagination of life and curiosity of future, will finally step on the world-class stage.
能够顺利参与似乎很难。其实只要有热爱,把思考与行动连贯起来,其中坚辛就会转化成体验快乐的过程。这个世界原本就很简单。四月五日,我们就这样来到了米兰设计周的现场。
It seems not an easy job to successfully participate in this fair. As long as we passionately put thoughts into action, all the hardship during the course will become happy experience. This world is simple. On April 5th, holding this idea, we came to the Milan Design Week.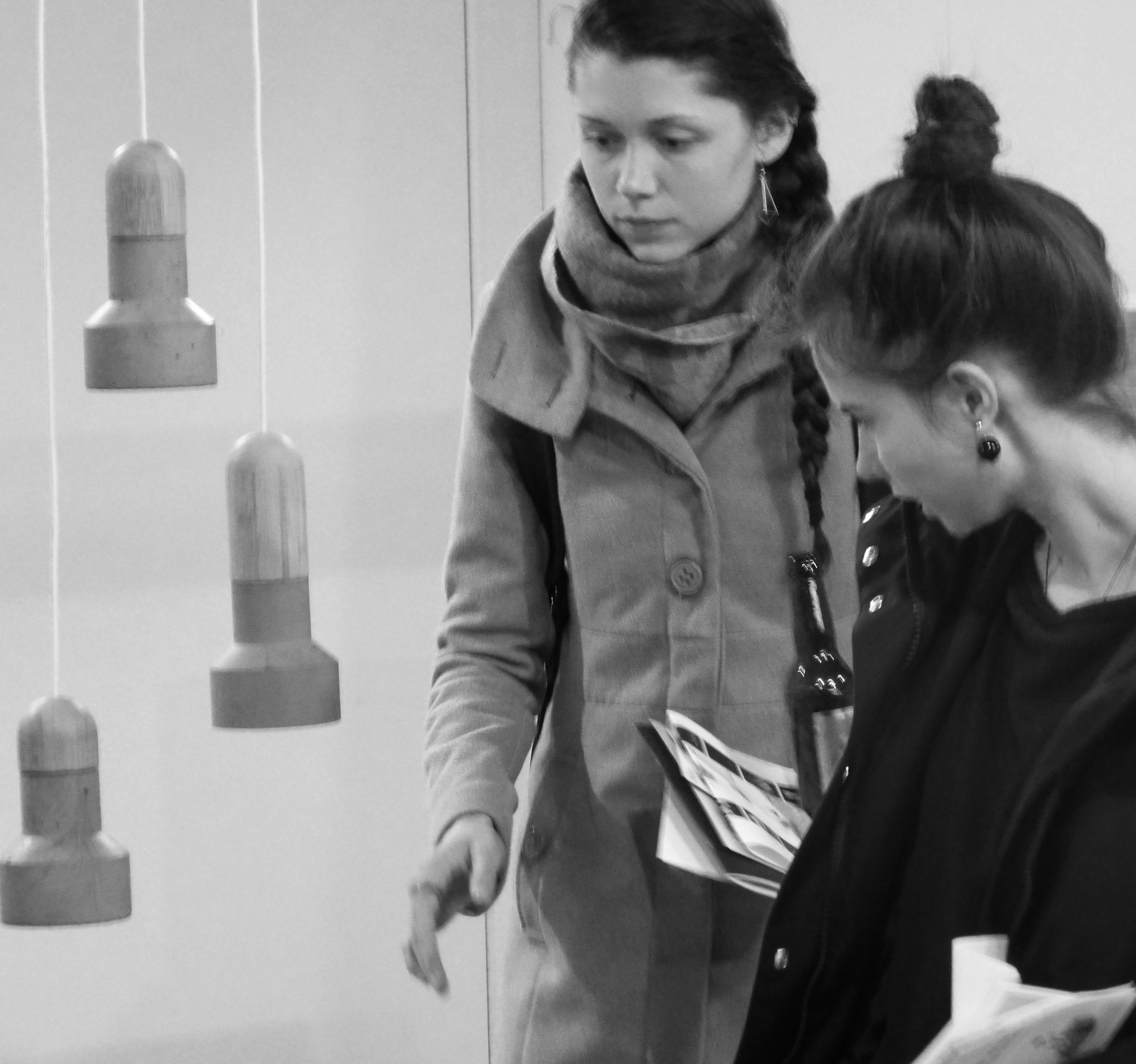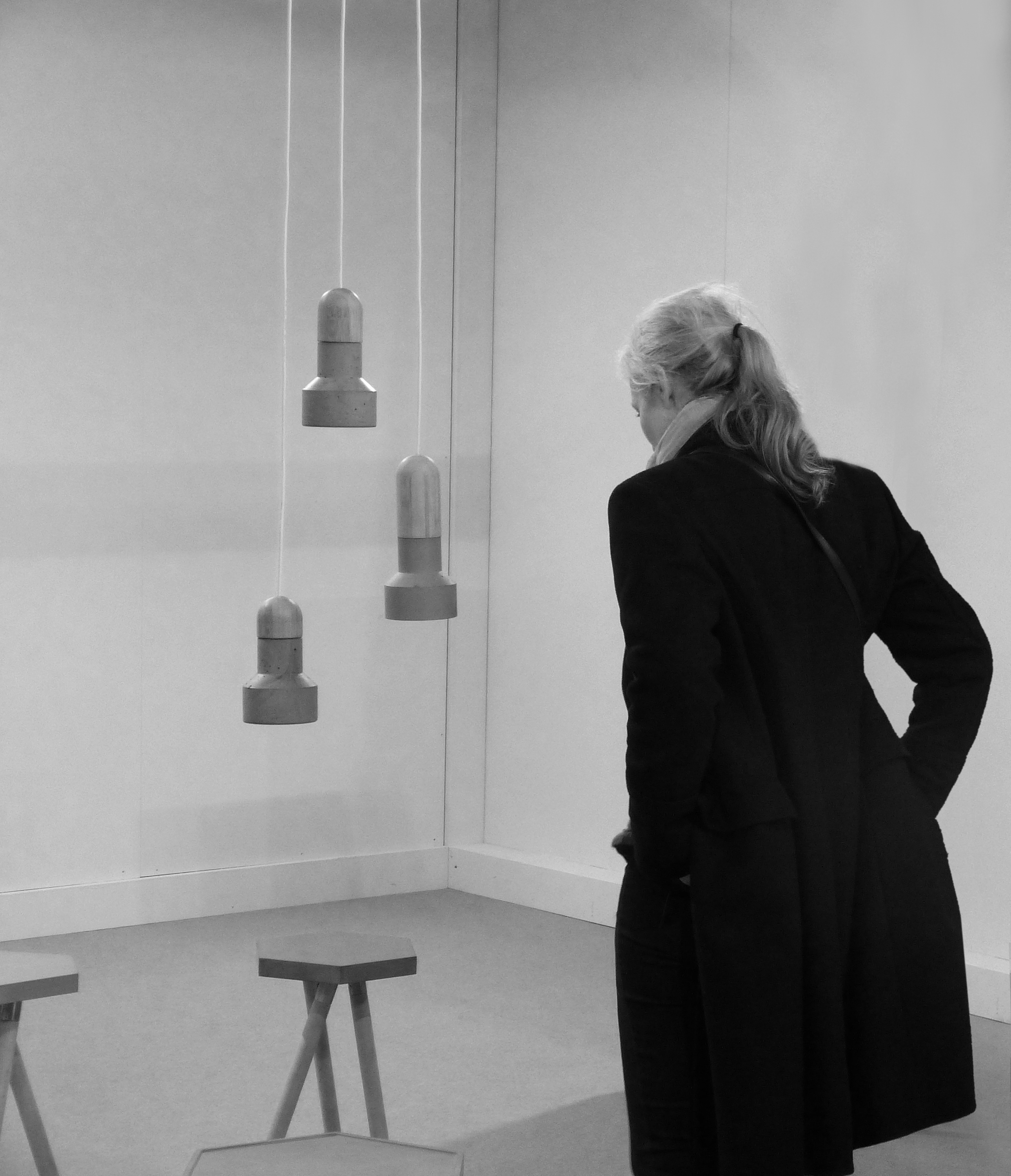 在现场,虽然作为原创设计参展商的身份,但我还是把更多关注投放到其他世界级别的设计团队上,是因为无知而渴望?还是因为落后而自卑?不管怎样,我深知我们参与的目的,是一次接触世界的机会,一次探寻产品未来方向的积累,同时也是为了建立团队自信,肯定自我摸索的成绩。
On the spot, though as an original design exhibitor, I paid more attention to other world-class design teams. Is it owing to yearning out of ignorance or self-abasement out of backwardness? I knew why we got there. It is a chance to exchange with international counterparts, to accumulate for products' future direction, to build up confidence for our team and to affirm self-exploration.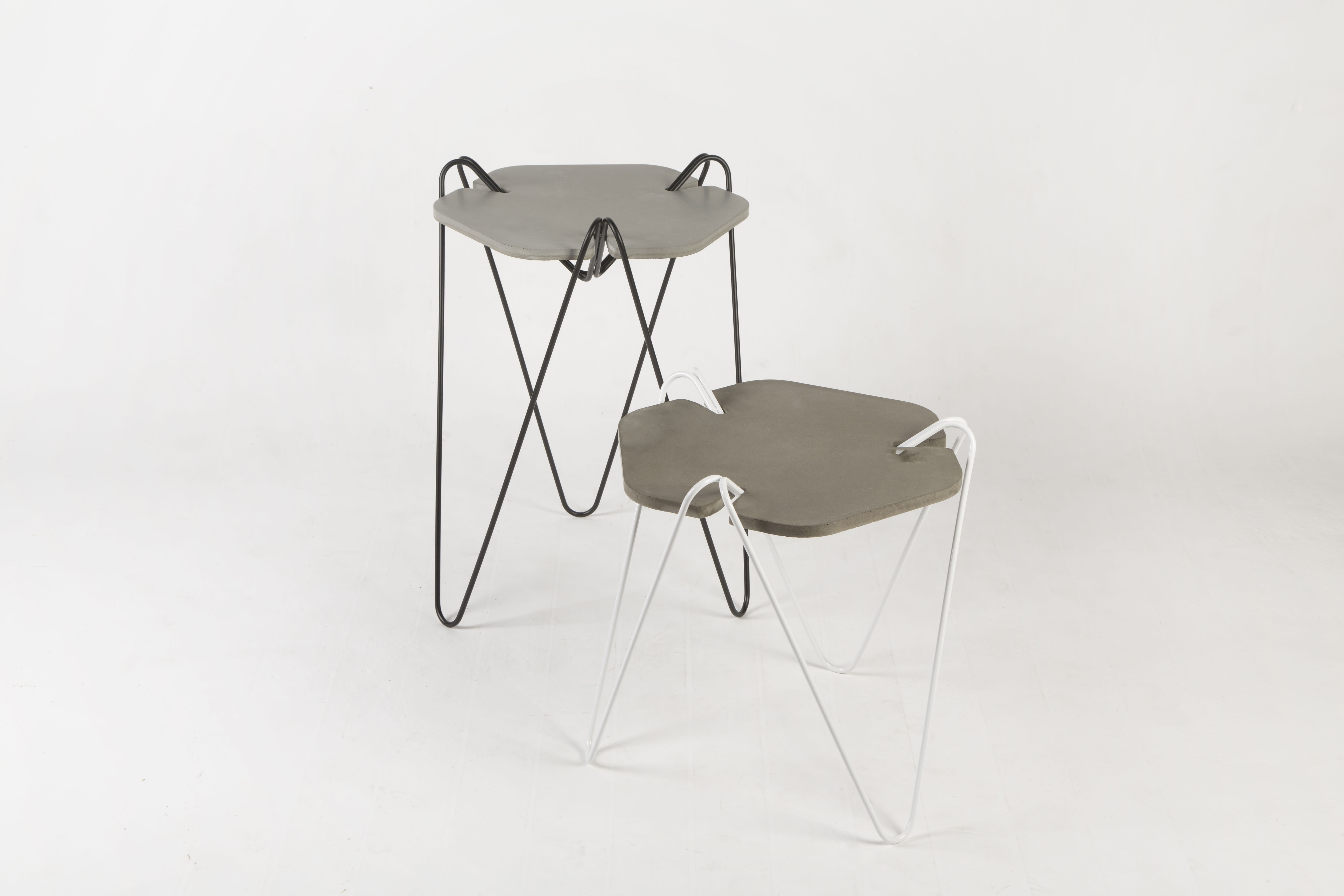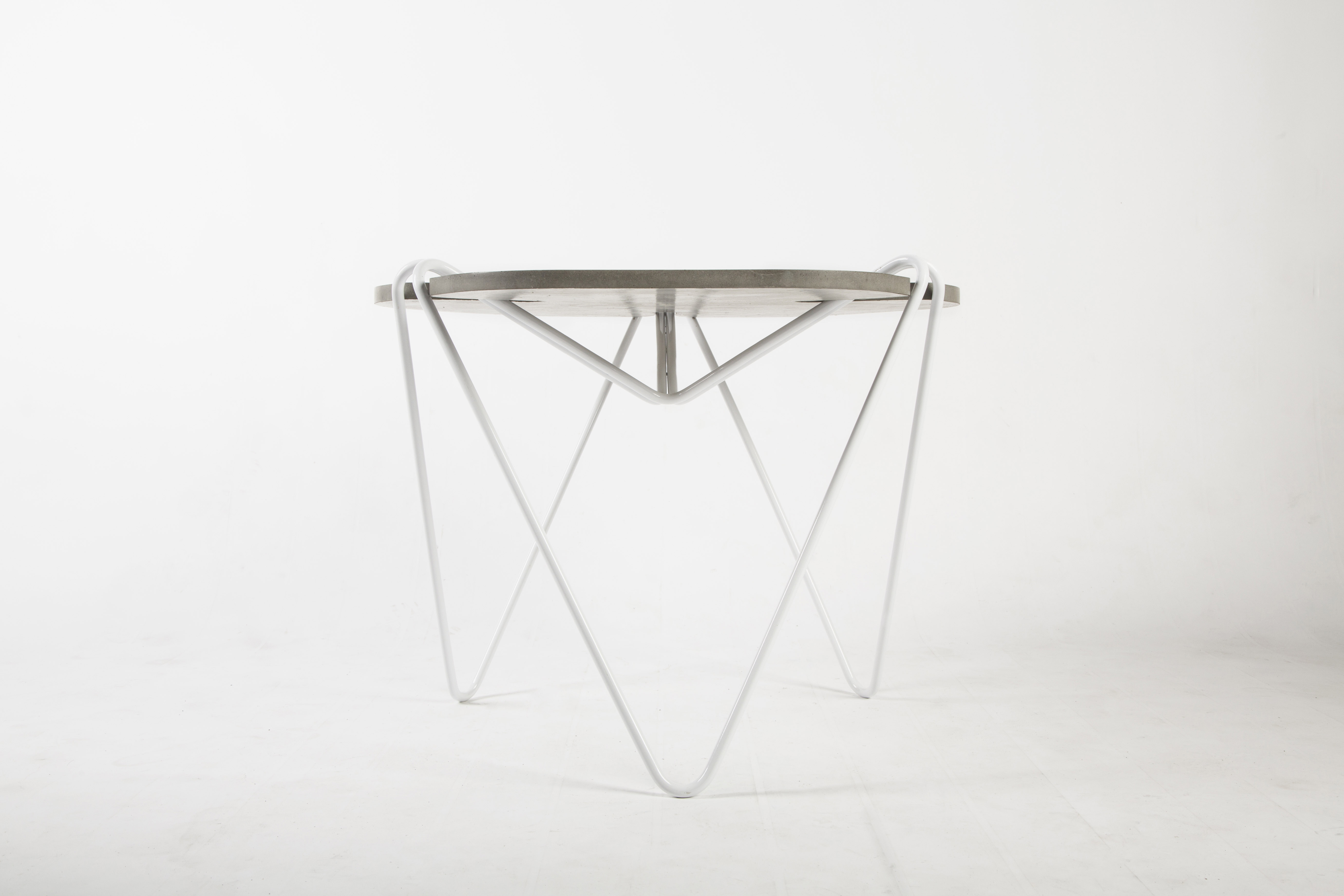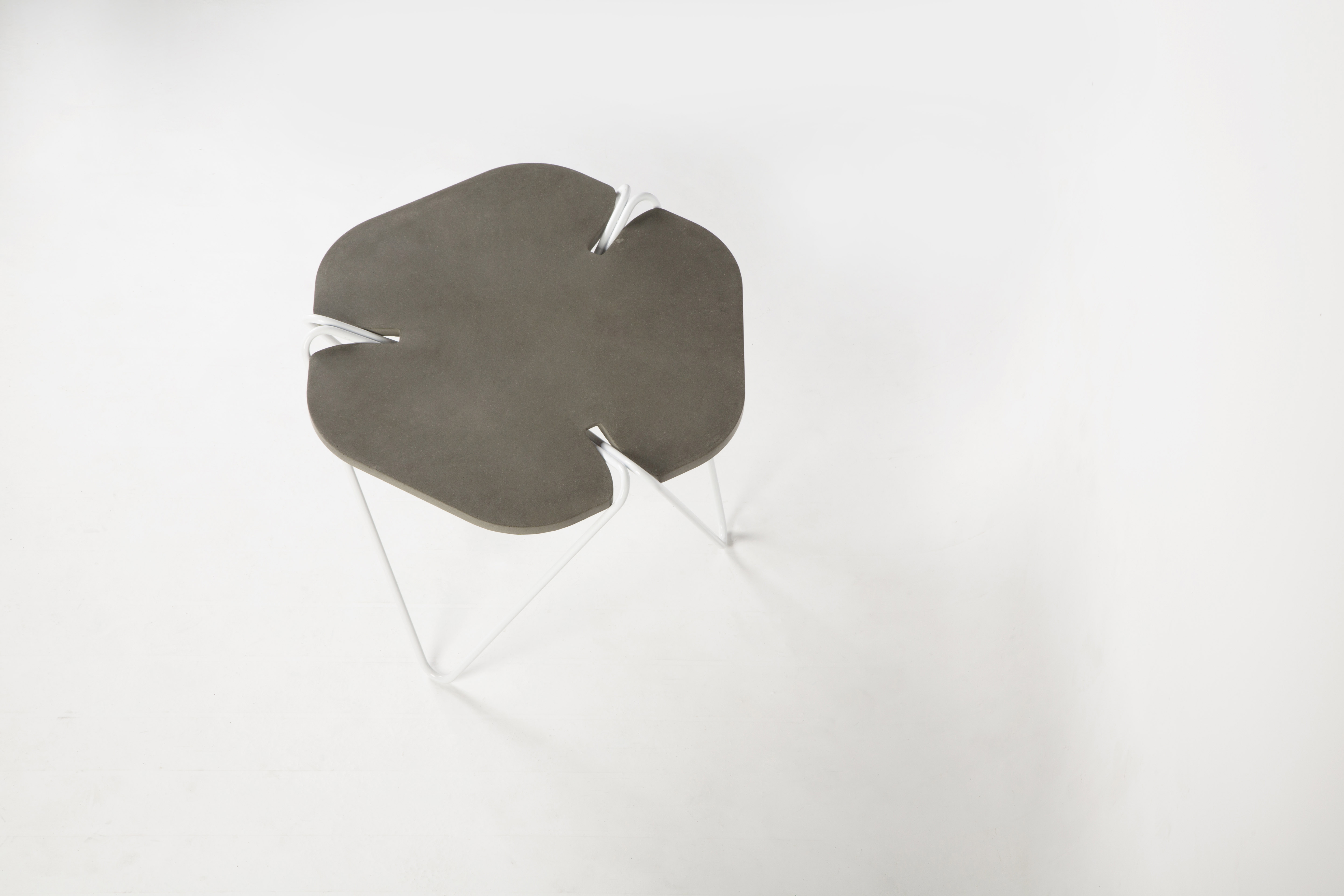 置身于世界级原创设计的包裹,本应思绪万千,奇怪的是头脑更清晰,目标更明确,甚至有一种平淡。这种平淡可能就是一种未来,这种未来来自人的本心。整个空间里的产品都以极简主义为导向,简练干脆,以及材料工艺的实验性探索。我曾经查找过极简主义词条解释,总有一种被过度阐述的似懂非懂。我宁愿相信自己的理解,极简主义是一种发展的必然,首先是人性本能的简单,是在自我认知的过程中而剥去包装,是地球资源的消耗而带来的节俭。其次,才是因此而产生重新审美的力量,给精神预留更多想象空间,引导人们改进生活习俗。在现实面前,世界大同是趋势。
Surrounded by world-class original designs, I should had immersed myself in a myriad of thoughts and ideas. Oddly, my mind and my goal got clearer, in a quiet mood. Such quietness was a kind of future, out of people instincts. All the products in the space, guided by simplism, were plain and pithy with experimental materials and technics. I did look simplism up in the dictionary and were confused by over literal explanation. I prefered to believe in my own understanding that simplism was an inevitable trend. It was, at first, one of human beings' simple instincts, to get rid of package in self-recognition and conserve natural resources. Then it was a power to review aesthetic, offering more imaginative space to spirits and leading people to change their living habits. Facing reality, that we are the world is a trend.
展厅里,很少见到利用传统文化符号进行设计的产品。欧洲设计师们一如既往的当代性, 自然衍生,纯粹,直接,不带一丁点儿传统符号痕迹,但产品骨子里有传统教养的精良气质。一直都认为日本设计唯美精致,置身世界范围内并保留本民族文化气质,似乎刻意的强调什么,略失率真。但这次日本年轻设计师们让我惊讶,感到他们完全溶进了世界,那种刻意与文化表面痕迹已经消失,更具有开放精神。实话实说,在国内懂传统文化与追随传统文化的人太多太多,似乎不带上文化的帽子就不是人,而带上这些帽子的人又不干人事,原创产品设计也深受其害,把设计误导进了庸俗保守的方向,让社会的审美偏离了人性。反而在中华传统文明保存最好的台湾地区,产品设计已经步上日本的后尘,给人很多惊喜。
In the hall, products with symbols of traditional culture were seldom seen. As usual, European designers were, as usual, modern, natural, simple and direct, without a bit of traditional symbols. However, these products, in their essence, were traditional and elegant. I always held the opinion that Japanese design, beautiful and exquisite, remained their nation's culture and temperament among international tides. The works seemed to be deliberately designed, not that straightforward. However, this time the young Japanese designers amazed me. They had totally integrated into world and became more open, with little deliberation and superficial culture. To be frank, in China, too many people comprehend and pursue traditional culture. It seems that a person should be literate, but literate persons do not do anything humane. Original design is negatively affected, misled into vulgarity and conservativeness. And the aesthetic of society deviates from humanity. On the contrary, in Taiwan where traditional Chinese civilization is best preserved, product design has followed that of Japan and surprises many people.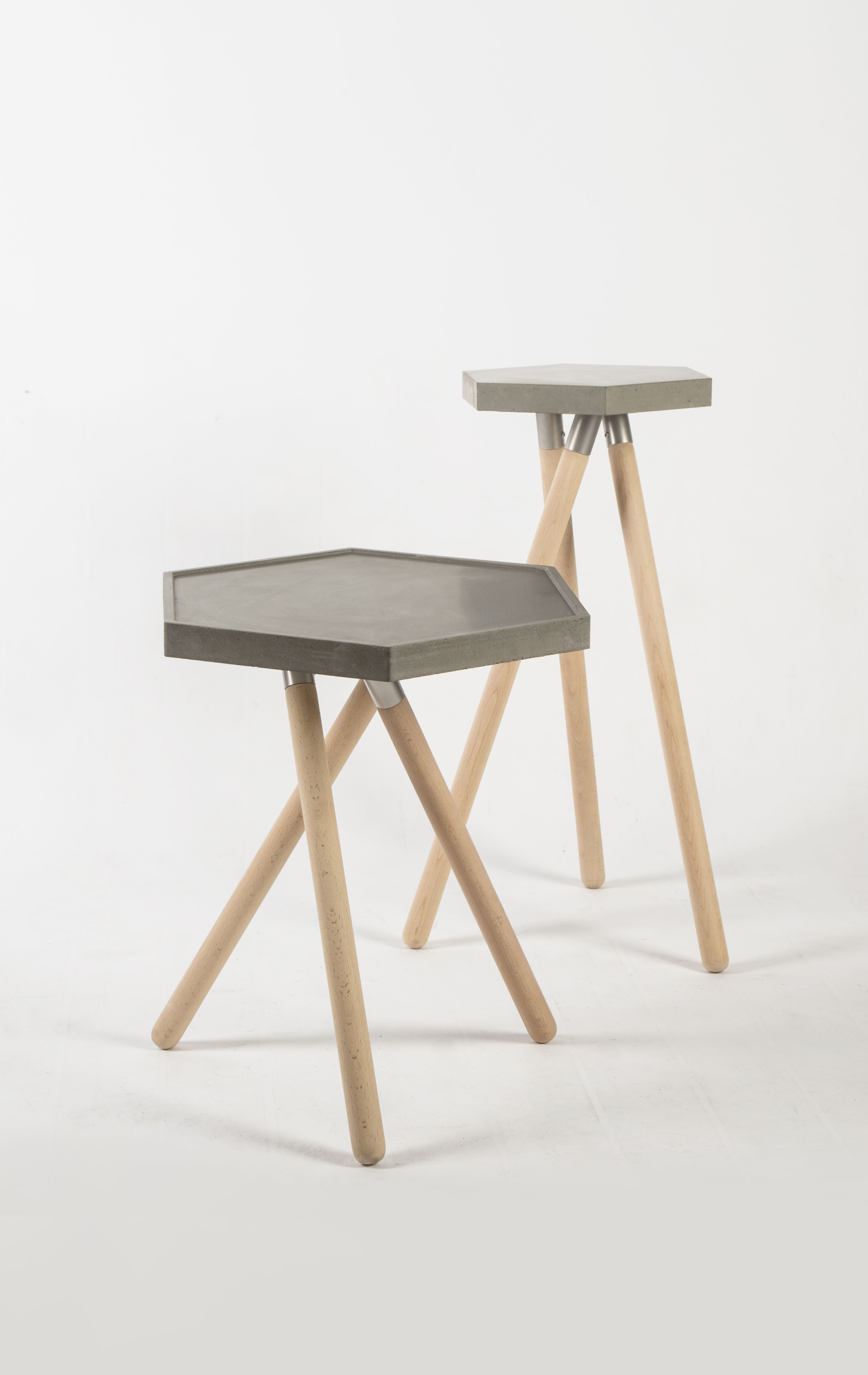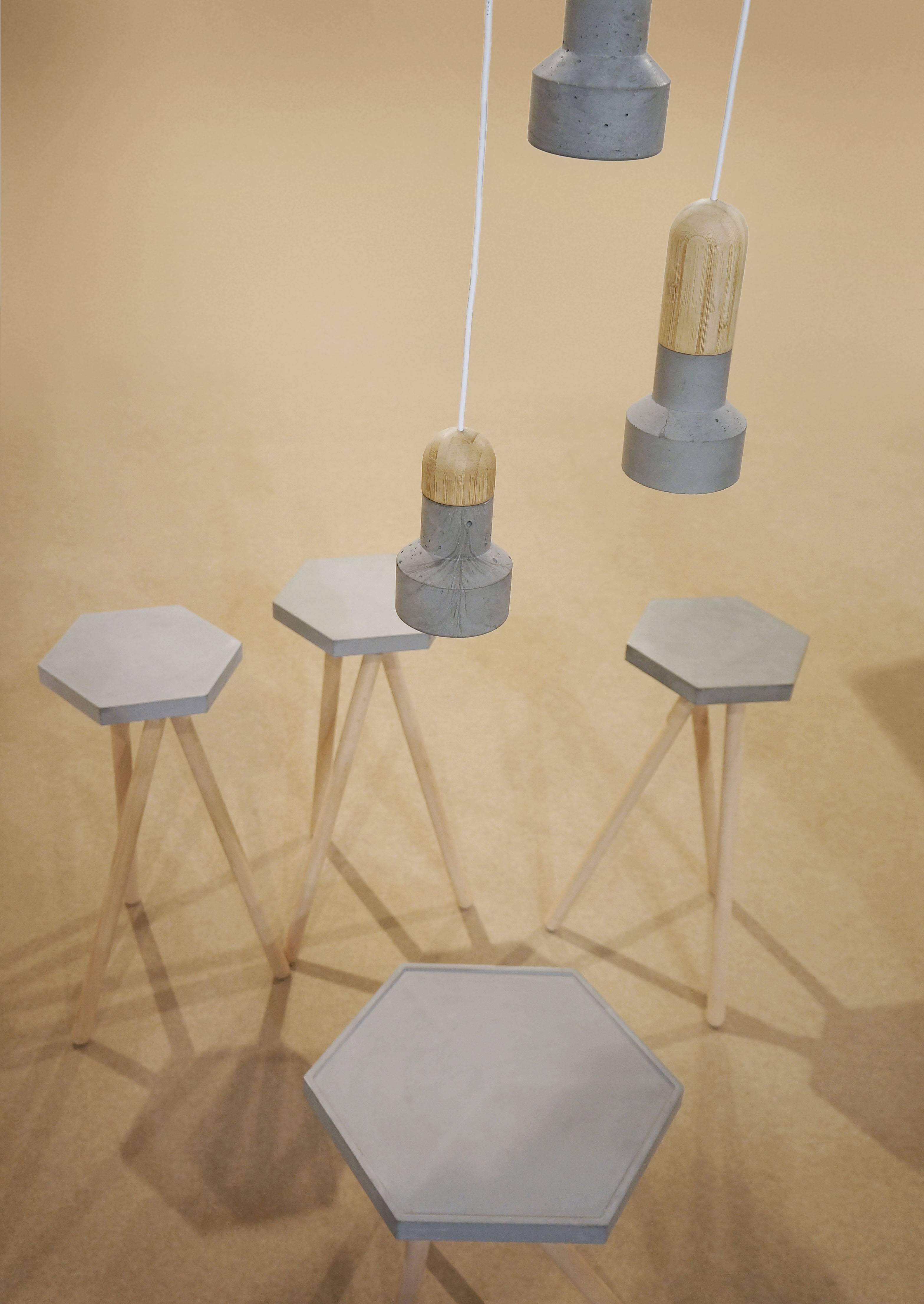 反观我们自己的产品,在设计观点上已经领先,甚至是出类拔萃。作为设计,还是需要真诚的面对内心,心灵不需要穿鞋,赤裸裸的才能更好感知冷暖。用最直接,最简朴的方式创造产品是我们的方向,世界是人的世界,不管东方还是西方,本能上的东西是人就都能看懂。我相信本土创造贴近本心,回归本质的定位吻合未来。坚持自己的方向,未来里一定有未来。

Having a looking at our products, we have taken the lead in the matter of design concept, even among the best. Design demands that a person should sincerely face his soul. Soul does not need shoes as bare soul can better feel joys and sorrows of life. Our orientation is to create products in the most direct and simple ways. The world belongs to people, western or eastern. Therefore, things designed out of instinct can be understood by people. I hold the belief that Bentu Design's positioning—close to hearts and back to nature, is in accordance with future trend. We should stick to our orientation and future is in the near future.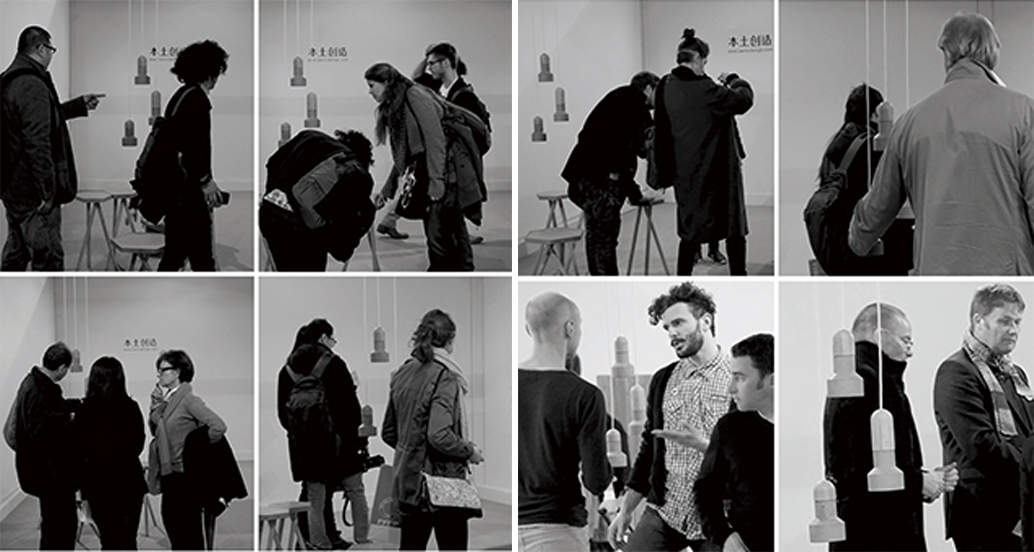 这次对于我们最大的收获并不是目标的坚定与理念的执着,反而是一种说不出来的滋味。这种滋味似乎是一道无法逾越的鸿沟,一个无法追赶的差距。经过一年的全身心投入,体会到做一件原创产品的不易,一件产品需要的是一整套的系统,涉及到的面非常广。最难逾越的不是技术,技术不足可以学,可以弥补。最难追赶的也不是设计理念,理念的落后可以去借鉴,可以去思考。最难追赶的是一种素养。平时对一件产品也总想做的完美。完美是靠无数的细节完成,那些细节其实并不难,但总达不到想要的效果,总感觉有欠缺!我们也总在为欠缺找借口,推搡给工艺技术能力与成本投入,其实最重要的是自我欠缺对设计的理解,欠缺一种美学教育素养,欠缺一种承担做事的责任!难就难在这些东西本身不难,但却一下学不到,因为是习惯,是日积月累的气质,而这种气质又不是一个人的问题,是需要每个环节的配合,每个参与者都需要这种素养的体现。我嫉妒欧洲人那种与生俱来的严谨品质素养,也敬佩日本人细节的精良。中国目前的社会现实如何才能弥补这种差距?浮躁贪婪的全民价值观如何起到对产品的责任?空洞虚假的教育如何能培育出日积月养的气质?这种滋味一直缠绕在我心头,甚至有自卑情绪,因为我深处那种粗制滥造的产业环境,因为我也是并不具备那种素养的人。我只能去努力的提高自己,做好自己,并尽力的感染身边团队的每个人,一点一点的长进。第一个点我们把它画在米兰。
This time, what we gained is not the persistence in goals or insistence on ideas, but an ineffable feeling, which seems to be a gap unable to surmount and disparity unable to narrow down. After a year's whole-hearted devotion, I know the hardship of completing a piece of original works. A piece of work demands a whole set of system involving a lot. The most insurmountable part is not technique, which can be learned and offset. The most difficult part to catch up with is not design concept, which can be learned and thought about. The most hard to keep up with is humanistic quality. Often, we want a perfect product. Perfection consists of details. Though easy done, details cannot make sure a perfect product we want. We always find excuses for imperfection and blame the technique and cost for that. In fact, the most important reason is the lack of an understanding towards design, an aesthetic quality and a sense of responsibility to undertake. Theses things themselves are easy to do, but hard to be turned into daily habits. Qualities are accumulated day by day. Quality, in need of coordination of all links, is not an individual matter. Every participant needs such qualities. I envy Europeans for being born with the quality of rigor and respect Japanese for being detail-oriented. Face to face with current reality in China, how can this gap be made up? While all the citizens hold a fickle and greedy sense of value, who will be responsible for the products?How can vain and hypocritical education cultivate qualities accumulated day by day?These feelings haunt me, and even make me self-abased for the reason that I, not of that qualities, am in the middle of the industry perfunctotily making inferior products. What I can do is to try my best to improve myself and influence my teammates, step by step. The first point we draw is in Milan.
回国已经快两个月了,收到无数封各个国家设计媒体与客户的邮件,要求专访与发表我们作品以及购买产品。而我无动于衷,还在思考如何贯彻那种素养进入团队,我也知道打铁必须趁热,但我并不愿意做铁,也不愿贪恋那种虚名与近利,我们需要自我的感动与自我的尊严。
It has been almost two months since I came back. Countless E-mails from design media and clients all over the world flood in, asking for interviews and reports of our works and purchase of our products. But I am not touched, still in meditation of how to introduce those qualities into our team. I know I should make hay while the sun shines. I do not want to be hay and cling to bubble reputation and interests. We need to be touched and respected.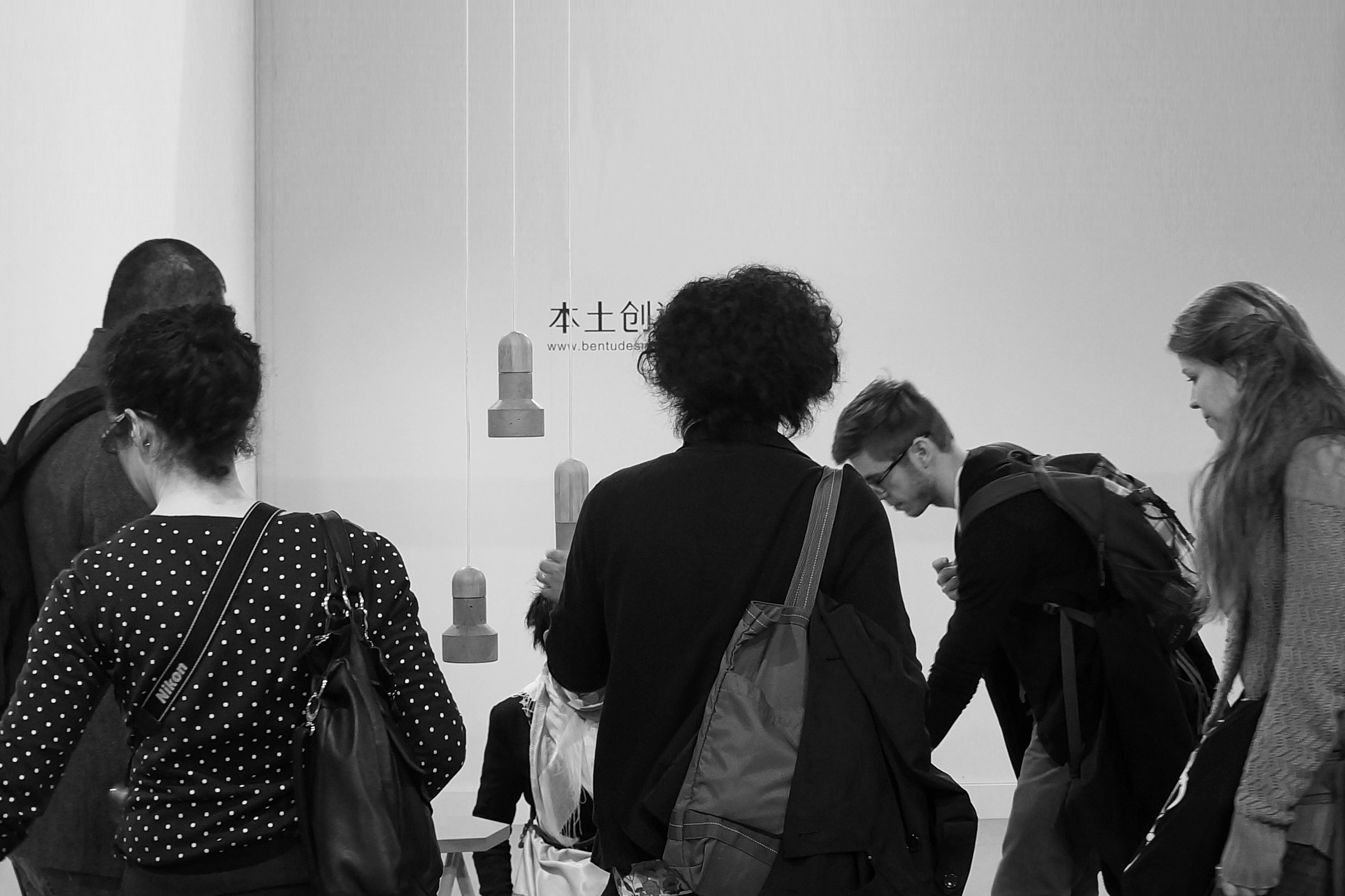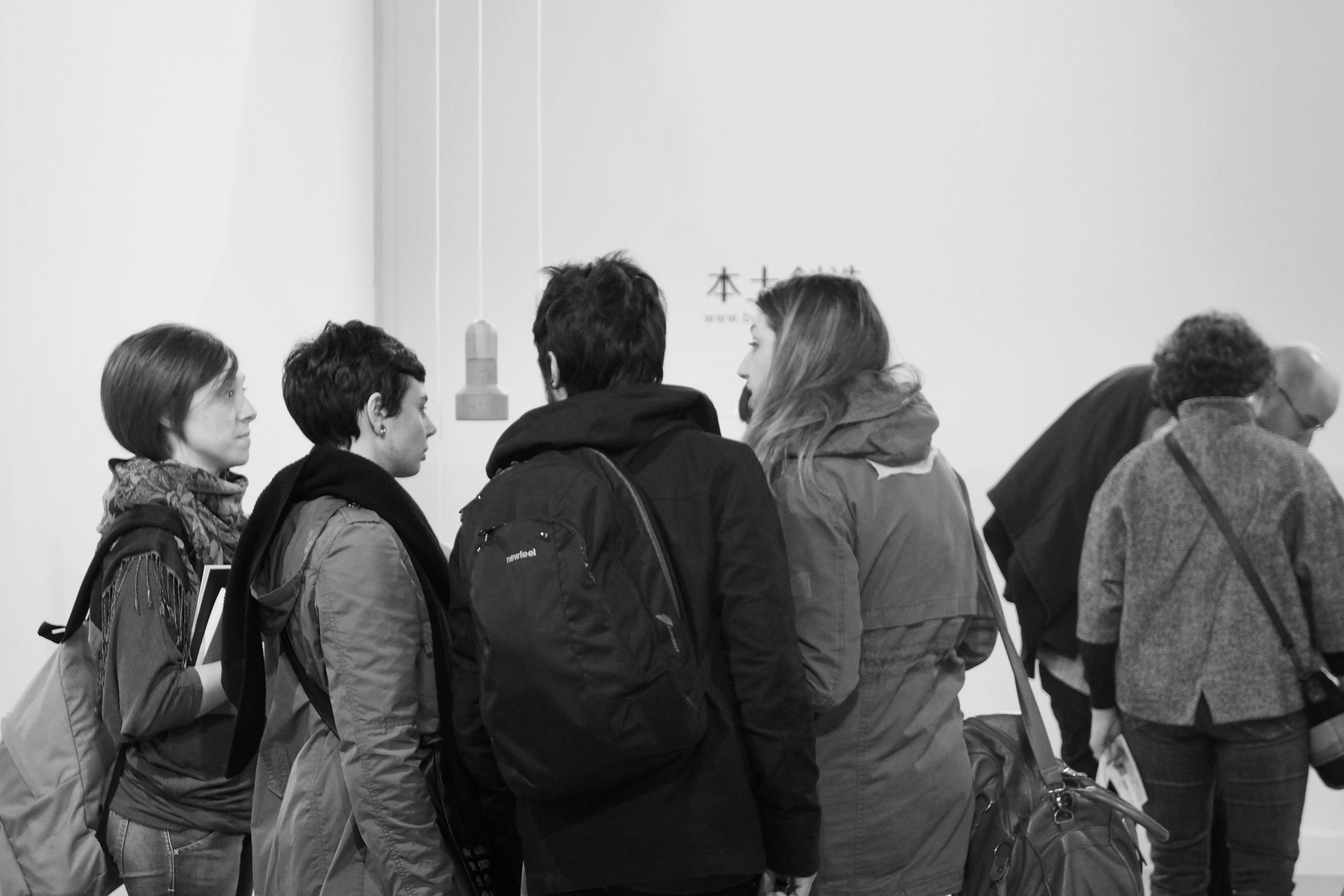 感谢我们团队那帮年轻的小孩!

Gratitude to the young kids of out team!


自己给自己未来!

Future is in our hands.


米兰,明年再来!

Milan, see you next year.